Picnic Table
Covid 19 Update 16/04 We're working safely to government guidelines As all of our supply chain is UK based we will not run out of raw materials.
Solway recycling have produced a range of eco picnic tables and now a kids picnic table. All of our outdoor furniture is made on site and hand crafted from recycled plastic. They are virtually vandal proof very hard to mark and will not require treatment for the weather. Our plastic picnic tables and recycled plastic benches are available in blue, brown and green the recycled plastic is extremely hard to scratch so very suitable for use in public areas like public gardens and parks. A Solway recycled plastic picnic table can be built with or without a central hole for an umbrella and have the ability to have wheelchair access if requiredon a heavy duty picnic table. For any further information or to buy any of our picnic tables online click the text or image below.
£500.00 (exc. VAT)
£600.00 (inc. VAT)
£500.00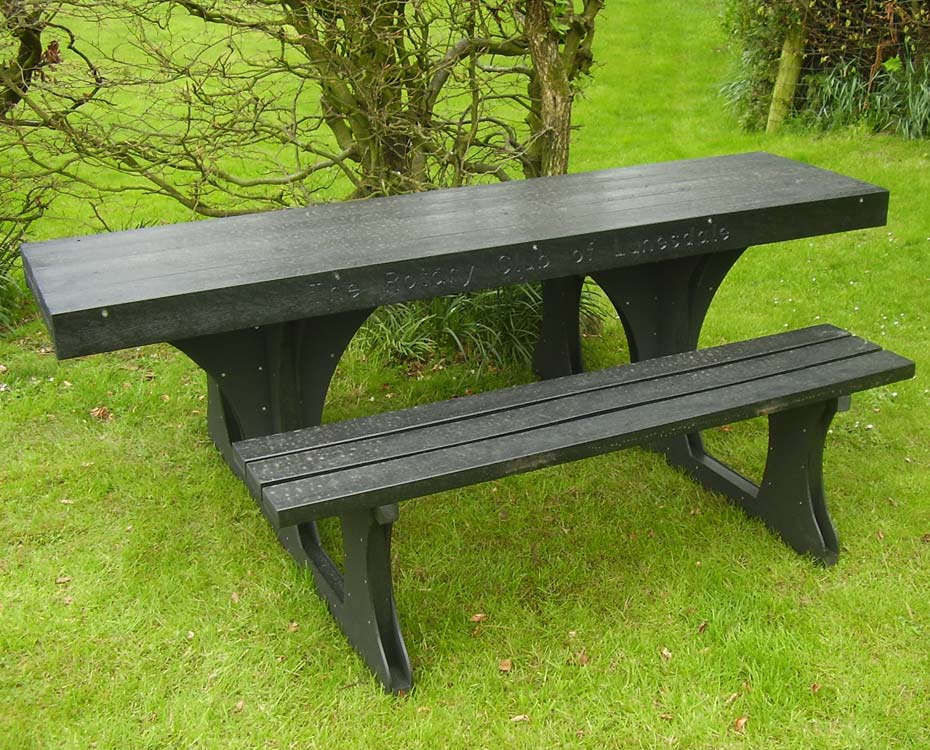 2.1m Picnic Table With Wheelchair Access
Our user friendly 2.1m Picnic Table with Wheelchair Access, resistant to the seasons, easily cleanable, immune to fungal growth, portable and extremely hard wearing.
£670.00 (exc. VAT)
£804.00 (inc. VAT)
£670.00
£349.00 (exc. VAT)
£418.80 (inc. VAT)
£349.00