Planters
Solway Recycling have a range of recycled planters suitable for indoor our outdoor usage. Our recycled plastic planters are at home on a patio or inside if required.

Our eco planters have been used for strawberries, potatoes, flowers and a wide range of other crop types. The recycled plastic makes them very durable and they will be usable season after season.

For further information on any of our planters or baskets or to buy online click the text or picture below.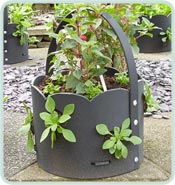 Flower Basket
£17.01 (exc. VAT)
£20.41 (inc. VAT)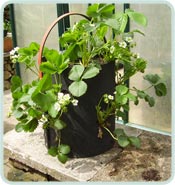 Strawberry Basket
£17.01 (exc. VAT)
£20.41 (inc. VAT)
Strawberry Planter
£21.27 (exc. VAT)
£25.52 (inc. VAT)