Hay Saver
Solway eco hay saver has been designed to minimise waste. It will stop spillage and spoilage of your horses feed the plastic is 100% recycled so this eco hay saver will benefit the environment as well as you.

The plastic hay saver will not require treatment for the weather making it long lasting and leaving you extra time to spend with your horses rather than on repairs and upkeep.

For more details on the eco haysaver or to buy one online then click the picture or text link below for more information.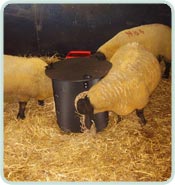 Hay Saver
£114.45 (exc. VAT)
£137.34 (inc. VAT)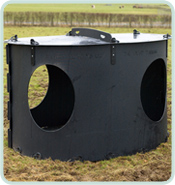 Monster Hay Feeder
£299.00 (exc. VAT)
£358.80 (inc. VAT)
Hay Saver Midi
£145.00 (exc. VAT)
£174.00 (inc. VAT)